Membership Benefits and Application
Our Chamber is a catalyst for business growth, convener of leaders and influencers, and champion for a thriving community.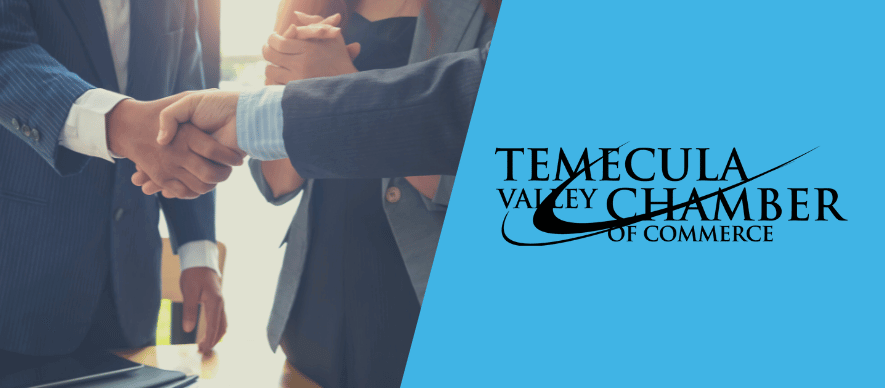 A membership with the Temecula Valley Chamber of Commerce allows us to:
First, we act as an Ambassador for businesses and their needs.
Stimulate the local economy through programs, events, and services.
Spotlight businesses and provide credibility (The Chamber has been serving our community since 1966)
All staff responds to members who have inquiries in a timely manner.
We offer problem-solving services if businesses are struggling. Give us a call!
Next, the Chamber provides business owners the opportunity to attend 200+ events a year to grow their network.
We also offer "silent" benefits for the businesses who cannot attend events:
The Chamber has a pro-business Legislative Council that fights for all businesses in the community.
Our CEO attends Temecula City Council Meetings and gathers information that is distributed to all members.
Each week the Chamber publishes a members-only weekly newsletter that includes resources and grant opportunities.
The Chamber partners with Office Depot to provide a member-only discount (up to 50% off office supplies you already purchase).
Our Marketing Department works hard to reshare tagged social media member posts.
As a member, we offer a FREE Ribbon Cutting Ceremony for milestone events.
If businesses ship out of the country we provide a Certificate of Origin service free of charge for MEMBERS ONLY. *non-members for purchase
The most advanced benefit included in a membership is access to the Info Hub Member Portal.
Finally, we partner with KATY 101.3 to offer a FREE Radio Schedule or Media Consultation.