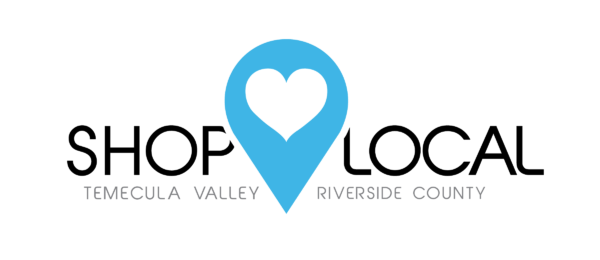 Calling on Community!  Shop Local Temecula Valley is an initiative of the Temecula Valley Chamber of Commerce focused on two simple things: 1) Making our local visitors and residents aware of how impactful it is when they shop locally versus online or out of the area. And, 2) to connect shoppers with our amazing, local businesses.
Did you know? When you shop local you create local jobs, you support local entrepreneurs, you generate local tax revenue to support our community development, you make someone's dream a reality. It's a do good, feel good thing. When you shop a local business, you make a business owner's dreams come true. You create jobs. You invest in our local economy. And, you do good, feel good. Shop Local Temecula Valley!
Follow the Facebook and Instagram pages, at @ShopLocalTemeculaValley, to learn more about the community impact of local spending and how you can contribute. Use these Shop Local Sub-Theme hashtags when posting to social media:
#StayLocal #PlayLocal #GiveLocal #ExperienceLocal #EatLocal #ShopLocal
SHOP LOCAL DIGITAL DIRECTORY
Are you looking for ways to promote your business? Look no further! This online directory is designed to put your business's goods/services in front of local residents, tourists, and businesses. The Digital Directory is produced in partnership with the City of Temecula, Riverside County, local tourism, and community stakeholders.
Why Advertise in the Directory?
The Shop Local Digital Directory is advertised on:
The Greater Southwest Valley Sourcebook as well as their advertorial dining guide.

Reaches over 100,000 residents and businesses
Placed in 1,000 high-traffic lobbies
Distributed to the entire Southwest Valley in 2023

Visible on social media channels for Shop Local Temecula Valley, City of Temecula and Temecula Valley Chamber of Commerce with over 78K combined total followers.
Advertised on the I-15 Auto Mall Marquee LED sign
Advertised at the Promenade Temecula Mall
Advertised on the Visit Temecula Valley website
Advertised with the Temecula Valley Wine Growers Association
The fee to be featured on the Shop Local Digital Directory is $150 per business listing/URL. The Directory listing fee equates to $12.50/month (Jan 2023 – Dec 2023) and will be utilized to support the initiatives of the Shop Local Campaign. Please note that there is no advantage to being listed multiple times as the directory will be alphanumerical unless you are operating under another DBA and prefer to keep listings separate. Prorating is not available for this service, the fee is a flat fee regardless of when the business/individual signs up. The Shop Local Digital Directory is ideal for businesses that serve the Temecula Valley and Southwest Riverside County.
For more information about Shop Local Digital Directory
Contact: andrea@temecula.org