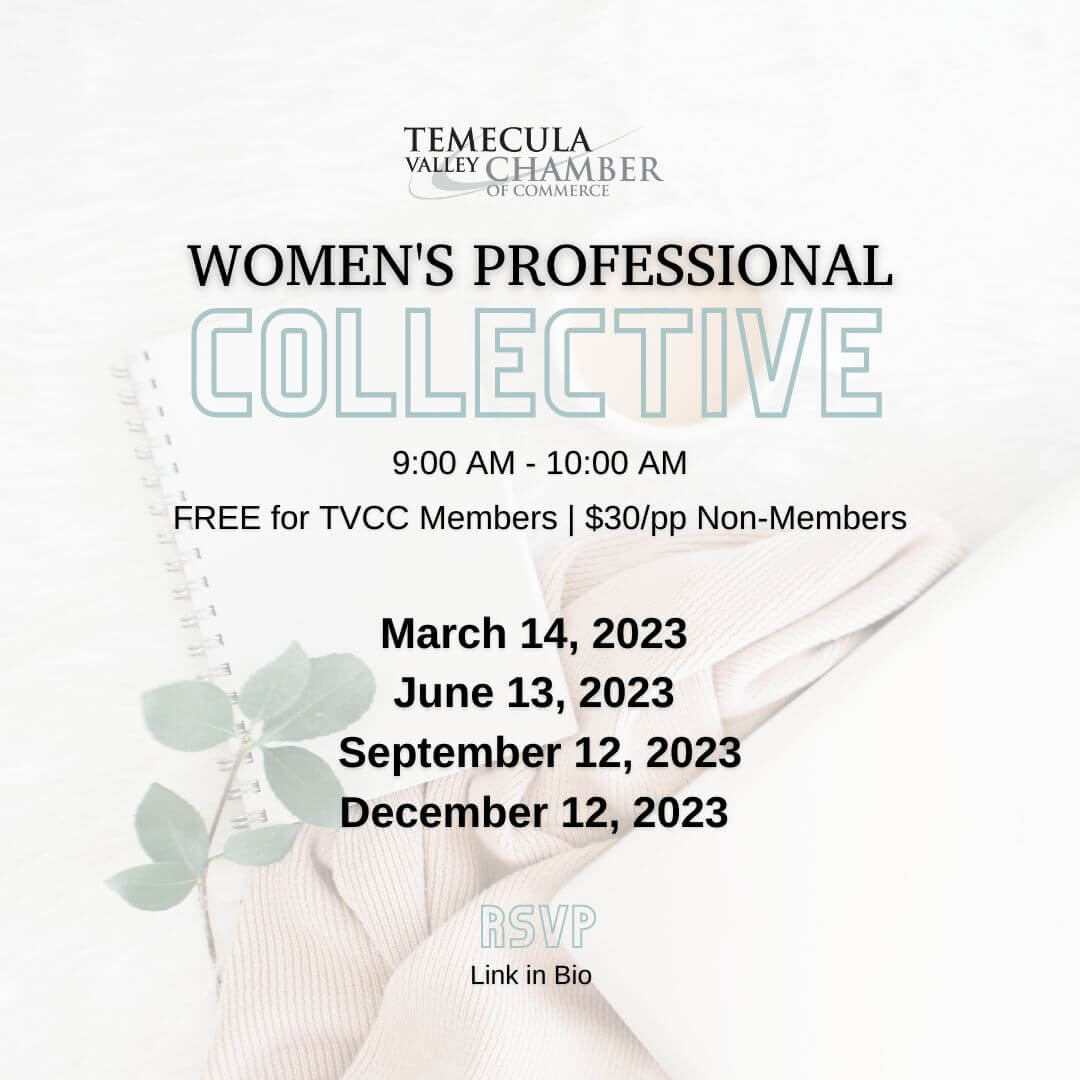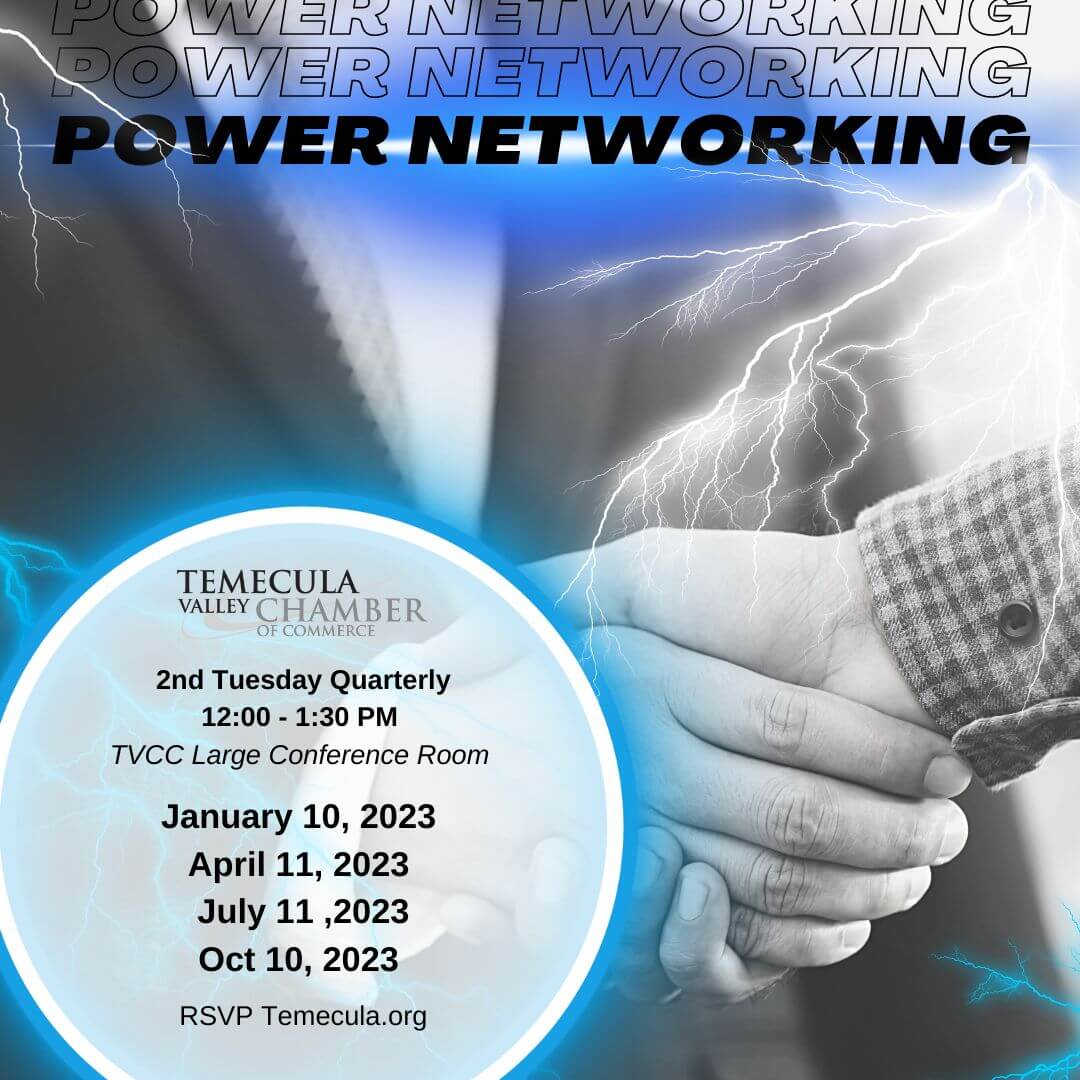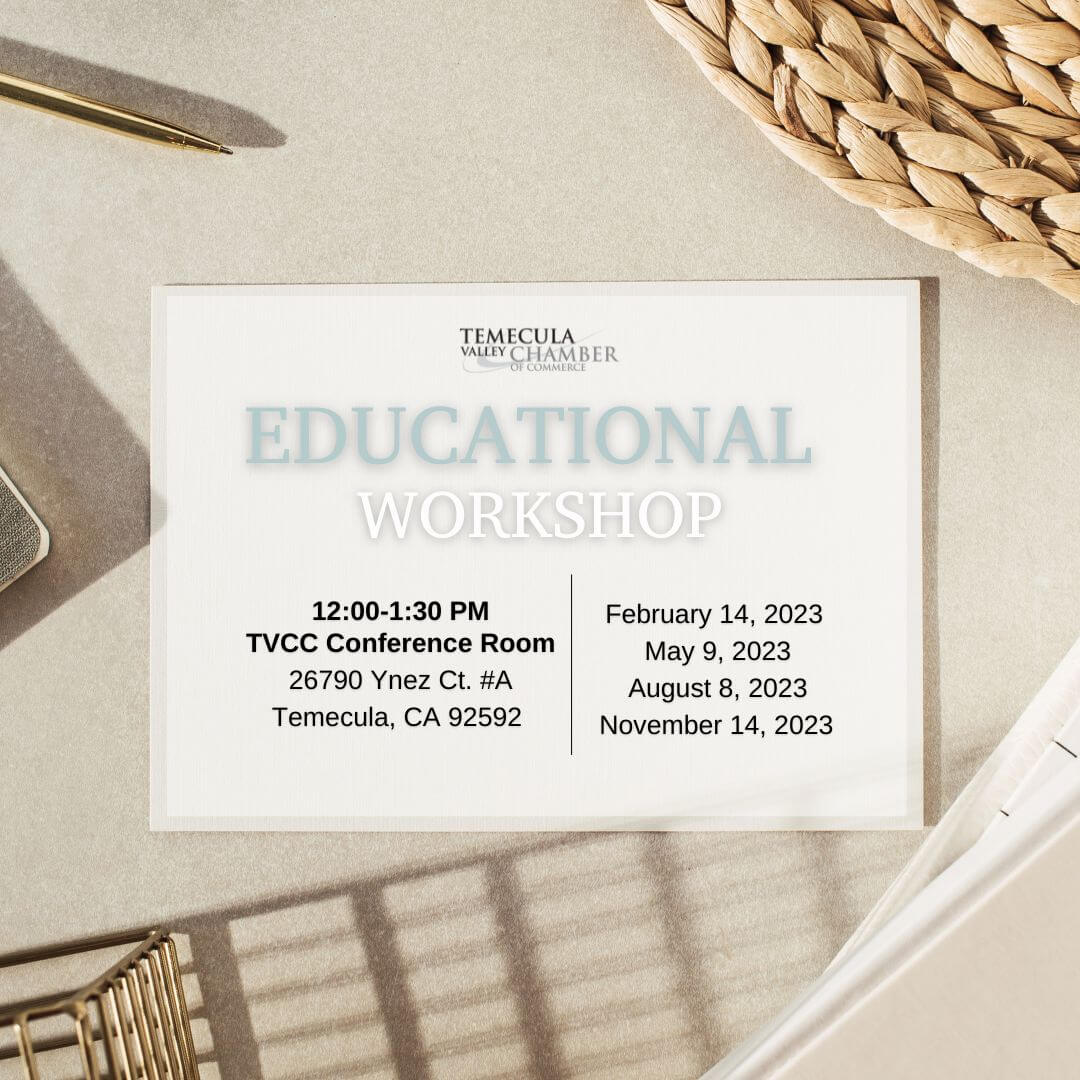 WOMEN'S PROFESSIONAL COLLECTIVE
This Collective is designed to provide women, in all industries, with an opportunity to connect and network, exchange business, and empower one another through sharing best business practices. TVCC Members are free to attend and non-members are $30. Held the 2nd Tuesday of every quarter from 9:00-10:00 am.
POWER NETWORKING
Power Networking features the 4-step process of preparing, arriving, meeting people, and following up. Business networking is much more than showing up at networking functions, shaking a lot of hands, and collecting a bunch of business cards. It involves building relationships, which is a tool to help with your business growth. During this workshop, you will learn tips on how to be an effective networker by overcoming obstacles such as fear of rejection and lack of know-how. This workshop is quarterly from 12:00 pm-1:30 pm.
EDUCATIONAL WORKSHOP 
The Temecula Valley Chamber of Commerce is proud to serve the business community through various educational events and seminars every month. Each quarterly educational workshop is presented by highly respected individuals in the field and are offered quarterly from 12:00 pm - 1:30 pm.
CONTACT
For more information on upcoming networking opportunities please contact the Chamber at 951-676-5090 or visit our events calendar. If you have questions about advertising or sponsorships for Monthly and Quarterly events, please contact Liz@Temecula.org or call 951-676-5090 X311.
Non-Profit Tax ID Number for Sponsorships – # 94-3448902