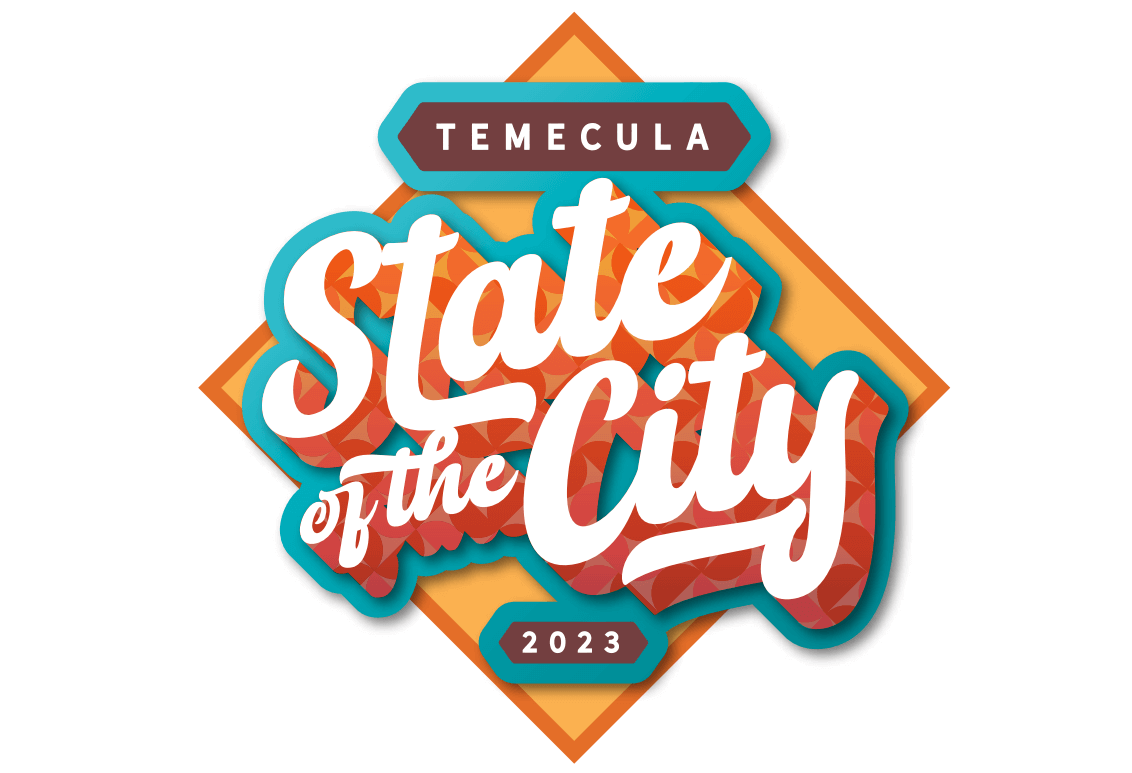 The Temecula Valley Chamber of Commerce in partnership with The City of Temecula will be hosting the Temecula State of the City Address. This event hosts over 800 community leaders and guests. This informative presentation by the city Mayor highlights the City's past accomplishments, and current projects, and gives an insight into what the future holds for Temecula.
The event includes a buffet breakfast and a Nonprofit Expo where local nonprofit organizations will advertise their resources.
Are you a business that has to submit an ad for this event program?
Reminder: The final Ad deadline is 6 weeks prior to the event.
Interested in being apart of the 2024 Annual State of the City Committee?
Special Event committees are important for helping to curate memorable, valuable, and unique experiences that our members will talk about year after year. They ensure that feedback and suggestions from our members and attendees are heard. We aim to provide an experience with an emphasis on personalization at every event we host so that attendees can connect more deeply as they enjoy themselves at these occasions!
Special Event Committees:
Wine Country Classic Golf Tournament
Temecula State of the City
Economic Forecast
Women in Business
Legislative Summit
Valley Young Professionals Cornhole Tournament
If you are interested in participating in these committees, please contact Amber@Temecula.org or call 951-676-5090.