The Ambassador program promotes the enhancement and ideals of the Membership Committee. Individual members are trained to become a mentor for the incoming new members of the Chamber. Ambassadors facilitate and promote Chamber events, welcome new members, and outreach to the Chamber membership as a whole. Join the Ambassador Program and be the first to meet new members.
2022 AMBASSADOR OF THE YEAR
Paul Rangel, Sofa Spectrum Furniture & Massage Chairs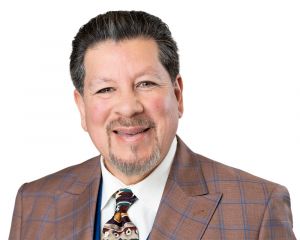 "What a year! What a night!
We were the first business to join the Temecula Chamber in 2022. The decision we made was to go all in to serve others. In doing so we would be able to build lasting relationships that would eventually bring business our way.
Not only has it paid us back 10 fold but with the participation and presentation of Temecula Chamber Certificate of Recognition during ribbon cutting events it's been priceless.
Meeting business owners and hearing the stories there is no money that can purchase this.
Collaboration with businesses and connecting businesses to thrive together is another amazing thing that we had to accomplish throughout this journey. As an Ambassador we have been able to mentor new businesses through 1 on 1's and helping to onboard new members is something that can be a big plus from joining our Temecula Chamber.
So many opportunities to volunteer in events, make phone calls to existing members and of course delivering the famous of Red Bags is something that bears a sense of community outreach which is not common in other chambers.
In addition the opportunity to sponsor events and make donations for raffles for branding your business is one of best and most effective ways to market your business. #whatayear
Lastly the hard work to serve others came in waves of chamber and community acknowledgments. Sofa Spectrum was a candidate for Ambassador of the Year and my heart dropped when I was called as the winner. Also what a great honor to be nominated for Citizen of the Year. #whatanight Our prayer is to continue to serve our communities, our military, our non-profits, our contemporary business partners, and of course our customers."
Thank You!
Paul and Lisa Rangel
HOW TO BECOME A TVCC AMBASSADOR
Click here to view the Ambassador Commitment Packet
A SAMPLE OF AMBASSADOR ACTIVITIES INCLUDE:
Ribbon Cuttings
Greeters and Hosts at Networking Events
Event Promotion and Marketing
Committee Involvement
Welcome Calls to new members & Retention Calls to exiting members
Ambassador Meetings
Ambassador Appreciation events
Questions? Please contact our Membership Department at Membership@temecula.org or call 951-676-5090.